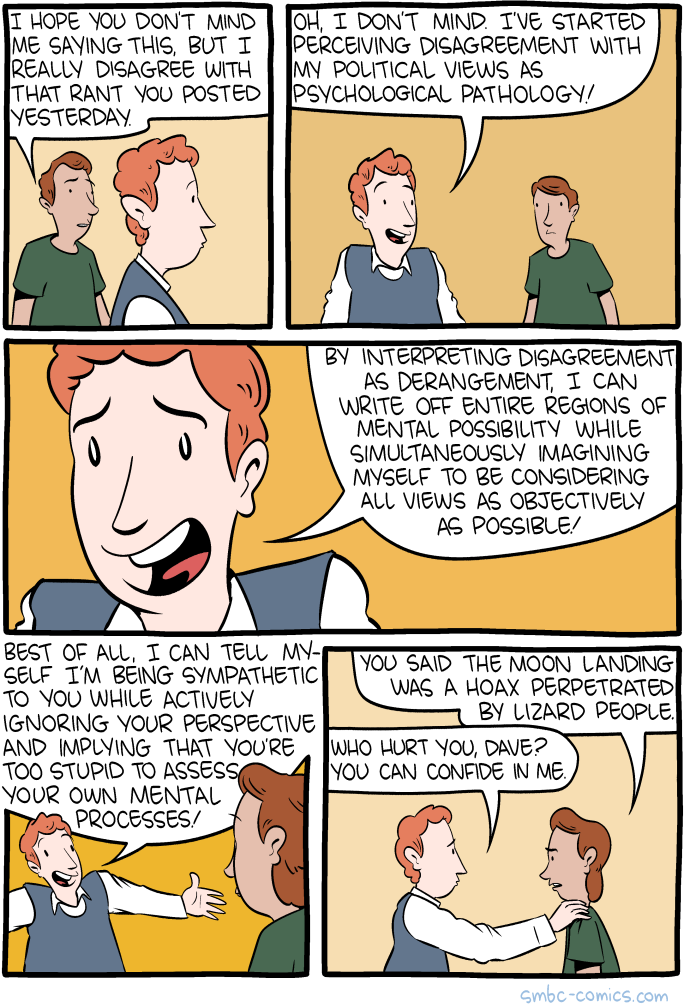 Click here to go see the bonus panel!
Hovertext:
If he were more sensible, he'd realize people who disagree with him are actually just possessed by the devil.
New comic!
Today's News:
Welp, that's the end of book preorders for Soonish. We've laid it all on the line for this one. I sincerely hope you enjoy it.